Meet four generations of family ownership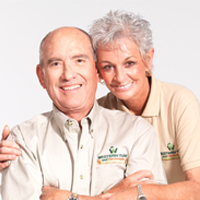 HARRY G. AND JOANNE FAHNESTOCK
PRESIDENT/SECRETARY & TREASURER
Harry G. Fahnestock joined the family in 1981 driving a delivery truck and assisting in sales and turf management. While Harry's parents managed invoicing, accounting, and office production, he was out in the field, gaining an advanced understanding of the equipment and care that goes into quality sod. In 1984, Harry took over operations from his father and he and his wife have overseen the company to this day. Harry has been actively involved in our local water issues since 1988 and is currently a commission on the Washoe County Regional Water Planning Commission and a member of the Commission's Sub-Committee on Water-Conservation. Harry is a member of the Turf Producers International and serves on their Committee on Conservation. He is a charter member and past-president of the Nevada Landscape Association and is currently chair of the Water resources Sub-Committee.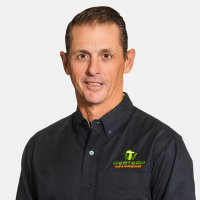 Jason joined his family's turf business in 1994 as the self-proclaimed "low man on the totem pole." That didn't stop him from excelling at his duties on his way to becoming the Western Turf Farm Production Manager. After several years of exceptional growth, he rose to the position of Vice President and now manages all aspects of the business.
Jason was a former member of  the Nevada Landscape Association and was elected to the Board of Directors in 2000. He took on the duty of finding ways to bring more members into the association to better the green industry. He also served as past President of the NLA and sat on the organization's State Board.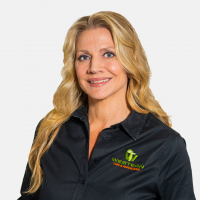 Laura joined the Western Turf & Hardscapes family in 1997 as an office clerk. After continuing to develop her business skills and becoming more involved in the industry, she earned the position of Office Manager 1999. 
Now the company's General Manager, Laura oversees all aspects of the business in tandem with the VP. Her specialities include delivery operations, human resources, sales analysis and accounting, and overseeing all office procedures.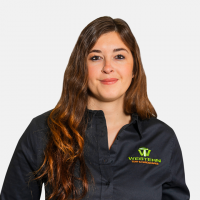 ASSISTANT MANAGER / MARKETING & SALES
Sally started in 2018 as a sales associate. Through hard work and diligence, she quickly rose through our ranks and dipped her toes in various departments. That versatility and ethic was recognized by ownership and rewarded with a heavier role in management, allowing her to assist in day-to-day operations on a wider scale. When she's not helping with department operations, she leads marketing and sales initiatives for the company.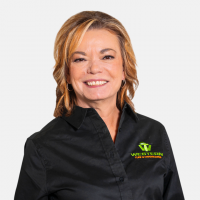 Laurie Gehlert has provided Western Turf & Hardscapes with over 20 years of dedication and loyalty. When she began in 2000, she was personally mentored by Harry and Joanne Fahnestock themselves. Laurie's extensive experience in all facets of the business is what earned her the position of Office Manager, where she manages the  accounts payable and receivable, staffing and training, human resources, and driver dispatching.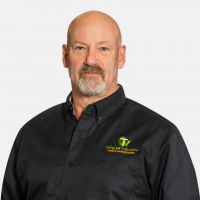 Steve joined our family in 2010 as a driver, dispatching huge deliveries of turf, pavers, rock and soil all across the region. As our business shifted its focus onto more rock, soil, and amendments (RSA), Steve showed interest and was signed on to the RSA department. He now manages all RSA department operations in addition to leading our delivery and dispatch procedures.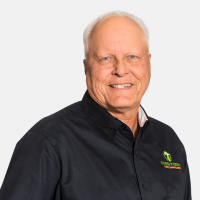 James "Jim" Roper started with us in 2002 as a delivery driver, shipping our award-winning products all over Northern Nevada and the Eastern Sierra. He expressed a deeper interest in our products and eventually underwent training to understand, grow, and manage turf production.
Now in his tenth year as Farm Production Manager, Jim oversees and manages all aspects of Western Turf's 4th generation, family-owned and operated sod farm in beautiful Palomino Valley. He ensures that the Western Turf product meets the highest standards of quality and  is suitable for serving our region.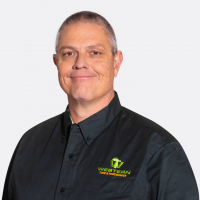 Jordan Rice joined the team in 2009 as a hardworking hand on our farm before moving to our Depot yard in 2010. With a new knowledge of paver products, he became a Hardscape Sales Associate and earned both ICPI certification for paver installation and NCMA certification for retaining wall installation. After demonstrating his extensive experience in hardscapes, he was promoted to Hardscapes Manager, where he now manages all aspects of hardscapes, pavers, retaining wall, and outdoor fireplace sales.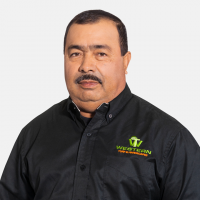 There is nothing Eliseo doesn't know about farming quality turf grass. He's been showing up bright and early to the Western Turf farm in Palomino Valley since 1988 – and that consistency is contagious. He's a huge reason why our turf has been a consistent, quality product for decades. If you've ever felt your Western Turf lawn between your toes, you've got this man to thank.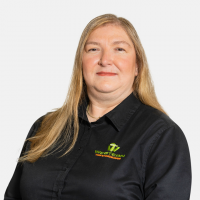 Every business needs someone to handle the books and Sharon's our gal. She began at Western Turf & Hardscapes in 2018 and handles all accounts payable and receivable. She tackles our financial duties head on, something she picked up from playing on the Nevada Storm, Reno's women's football team.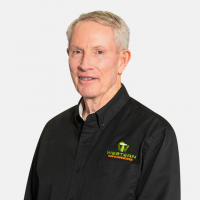 OUTSIDE SALES REPRESENTATIVE